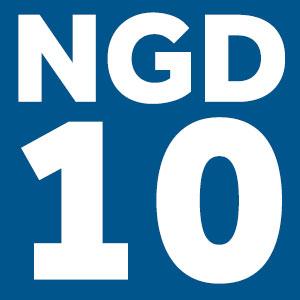 NewsgroupDirect opened for business in May 2004. The last 10 years have been an incredible experience for the entire NGD team. We've seen a lot of change in our industry. We've seen competitors come and go. But our fantastic customers have been there the whole time. We want to thank you for all of your support… without you we wouldn't be having this celebration. Here's to the next 10 years!
How We're Celebrating
Deals! We will have fantastic deals throughout the month. Right now we have unlimited accounts available for $60/year (or $10/month). That deal will end on June 14 and will be replaced by another great promotion.
Giveaways! Each Friday in June we're going to be giving away 5 free usenet accounts. These will be unlimited accounts and will be valid for a year. Enter now for the June 20th giveaway.
Behind the Scenes! We will give our loyal fans some unprecedented access to how we work at NewsgroupDirect. We've never done anything like this before, so we're excited!
Get Updates
Our mailing list members are always the first to hear about what we have going on. For example, the first 2 giveaways were announced only to the mailing list. I highly recommend you join both the Terabyte Tuesday list and the Happy Hour list. We won't spam you, ever.
You should also Like us on Facebook and follow us on Twitter. Use #NGD10 to keep up with everything related to our 10 year celebration.
THANK YOU!
Again, thank you to the best customers in the world. You're amazing!