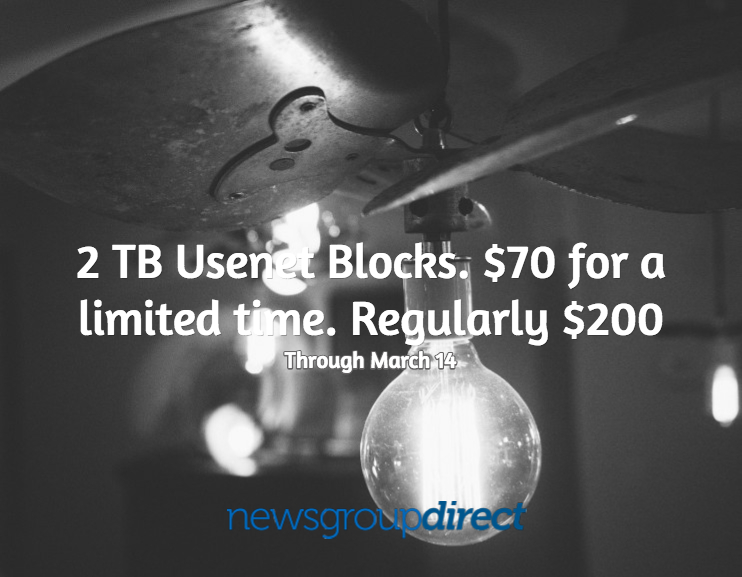 Happy March! We're celebrating warmer weather with a sale on our 2 TB usenet blocks. Our 2 TB (2,200 gigabytes!) blocks are huge. They're also the most cost-effective way to get in on our block usenet access. For the next few days we're offering our 2 TB blocks for just $70. The normal price is $200 each, so it's quite a savings.
How To Buy
Existing block account customers: Just login and click Add Block
New customers: signup here
Get Notified About Usenet Sales
Subscribe to our newsletters if you want to stay up to date on our offerings and promotions. We respect your privacy… so no spam, ever.
Join our Terabyte Tuesday mailing list if you want to be the first to find out about Terabyte Tuesday and our other awesome promotions.
Join our Happy Hour mailing list if you want to be notified about our lightning sales, where we offer a deep discount for a couple of hours, 3-4 times per month.