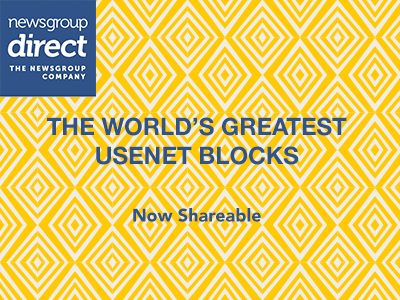 Big news for block usenet users. NewsgroupDirect block accounts are now shareable. You are free to share your block accounts with your friends and family, however you see fit. This has been our most requested feature and we're excited to be able to launch it.
All block accounts are shareable, even ones that were purchased under the old policy. We're currently having a sale on our usenet block accounts, so take advantage of the new feature and get an extra block for sharing.
Fee free to email our support team with any questions.