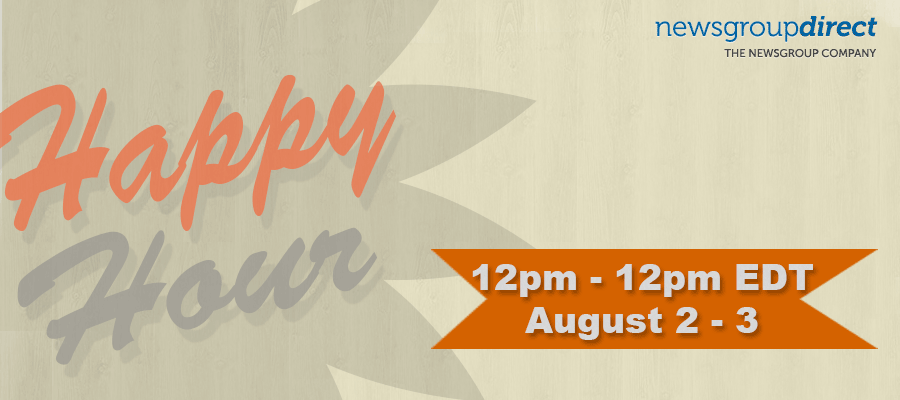 Starting right now we are having a Happy Hour sale for the next 24 hours. We wanted to be able to give everyone across the globe a chance at a great deal.
Head on over to the Happy Hour page to find out what the offer is.
How To Purchase
You should watch the Happy Hour page to see what the special offer will be. If you have any questions during the sale then feel free to contact our support team.
Want To Know About Future Promotions?
We have a new mailing list dedicated to our Happy Hour promotion. Join the list here and know about all upcoming Happy Hours.
The Fine Print
The sale runs from 12 PM on August 2 until 12 PM EDT on August 3. No sale prices will be honored after the sale expires. This sale is available to all customers, new and existing.